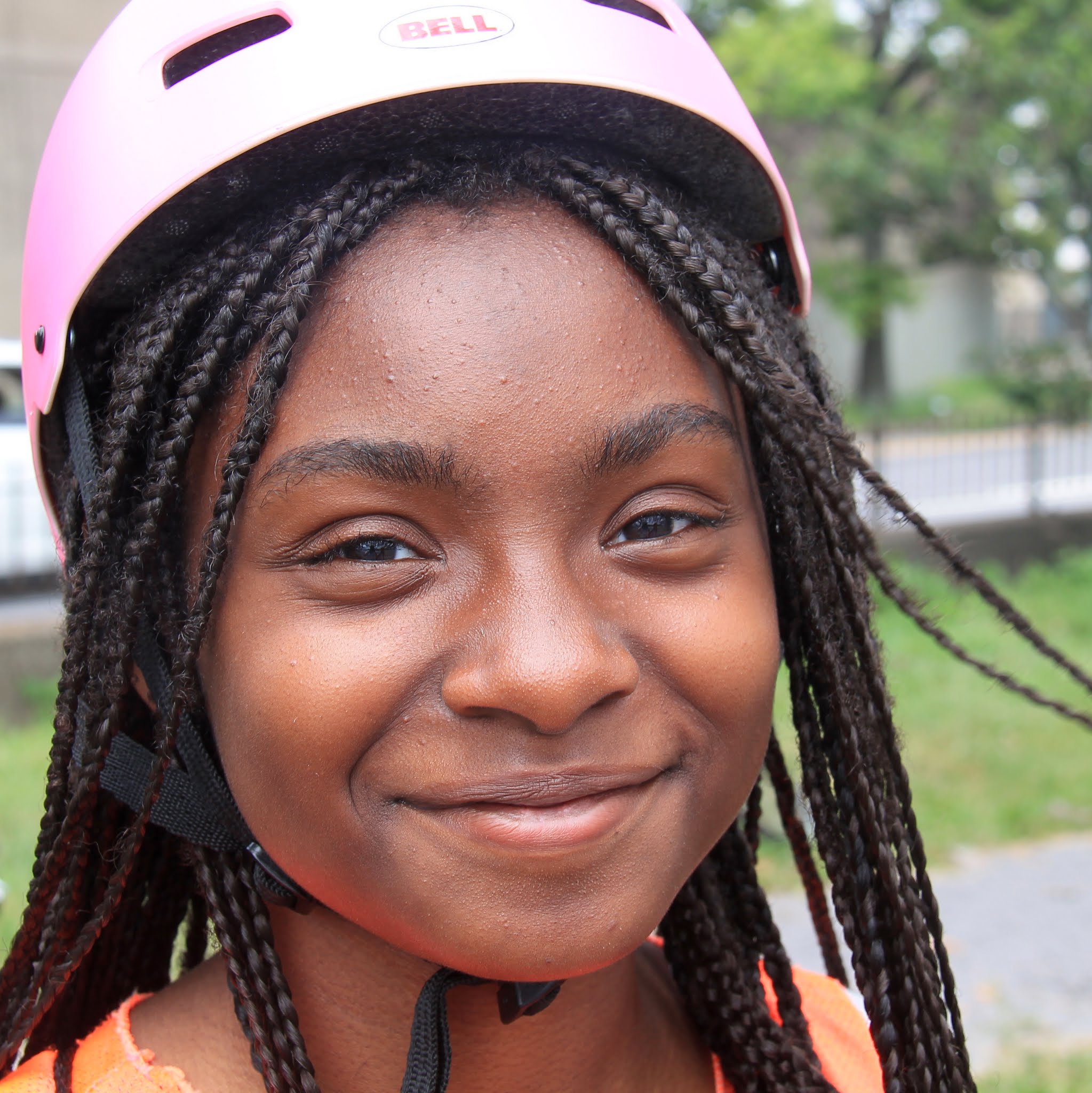 [userpro template=card user="Afiya Burns"]
East River, 7/14/15
Before the trip I was expecting it would not rain, but it was fun riding in the rain. It was fun because I was hot then the rain cooled me down. The rain was heavy and I imagined it as "World War Z".
I saw a cormorant. It was cool because I had never seen a bird that looks like it or even similar .I saw a leaf which I named Afiya jr. It is pointy , soft, green and light green. I saw a ranch across from us. It was memorable to me because I saw a person riding one of the horses. We had lunch at the tri-borough bridge .we went past the east river. We also got a water sample from the East River at pier cvii. Then we rode to the queens-borough bridge where I got my leaf sample.
I remember falling while doing hill challenge. 🙂 🙂 It didn't hurt.
During the ride we did Tae Kwon do. It was hard because I was tired and it was a lot of work.