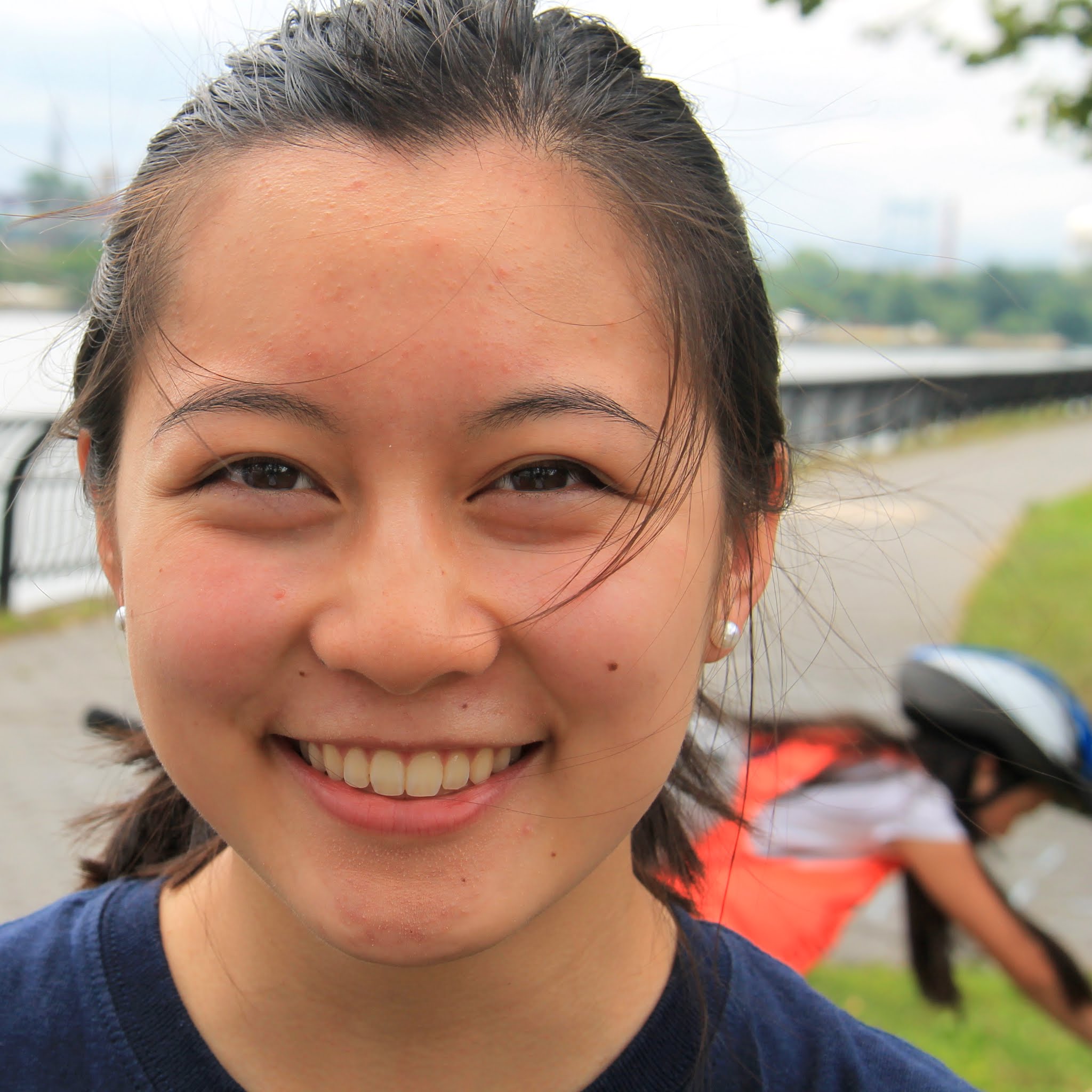 June 23rd Test Ride!
It was the first day we were able to get on our bikes and go on a ride! We arrived at the elementary school, where Dr. Collins very diligently tended to my faulty gears. After checking everybody's tires, we saddled up and were off! I was slightly nervous to go on busy 96th Street, but after we hit the bike path along the East River it was a very peaceful ride toward the Ward's Island Bridge.  The way up toward the bridge itself was definitely a test of my perseverance. I expect to be sore for quite a while after that. I casually blame my gears for the enormous struggle, but in reality my inexperience and inactivity is at fault.
Phrases of the day: "It's because of my gears" and "Why, gravity?"
Once we got onto Ward's Island, it was a very scenic trip. We stopped by a beautiful garden and were given a mini-tour by a very trendy Environmental Scientist. She showed us different species and gave us explanations of the symbiosis between different insects and plants. She also gave us some perspective on the non-aggressive nature of bees, which I nodded my head to but don't fully believe. The ride underneath the Hell Gate bridge was just as beautiful as Dr. Collins said it would be. It was as if I was going underneath a Roman aqueduct. We stopped at a Mulberry tree on the way to have an old-fashioned snack.
Then we made our way around the island and past the Icahn stadium and Psychiatric Hospital. We then walked our bikes over a bridge where Dr. Collins spotted the Sumac tree to flavor our waters with. He without hesitation put a flower into his water which was very impressive. Once we got to Ward's Island Bridge again, we turned around to cross the Triborough Bridge. Another test of my perseverance at the end of the day up those ramps.
We rode down the bike path on 2nd Ave which was surprisingly the more relaxing part of the ride. Then, we rested in a quaint herb garden and ate our lunch. After lunch we went up a very large hill (my colleagues biked, I walked) to our final destination at the school again. It was a great and fulfilling day with the Cyclopedia team!
Distances:
Miles Biked: 9.29 miles
Ride time: 3.5 hours
Participants:
Dr. Cappy Collins, Stella Chong, Katie Litman, Jude Appiah, Claire Castellano, Georgia Bancheri, Katelynn Pan
East River Ride!
July 14, 2015 (Looney Tunes)
We had a pretty rough day of rain, but the Looney Tunes had a great attitude about it (I suspect some of them even enjoyed the downpour).
July 16, 2015 (All-Stars)
It was a beautiful, breezy sunny day for the All-Stars. It definitely made the scenery more enjoyable. We also saw a soft-shell crab on the pier, which I don't think I have ever seen before. I took Awa back for a relaxing walk back to the school because of her faulty bike.