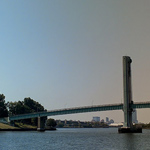 [userpro template=card user="Gabriella Maldonado"]
[text-blocks id="im-a-hot-wheeler"]
Photo Albums:
Ride 1: East River
One thing that was fun was sight seeing and getting to see things that i never saw before.I really like cyclopedia its a very fun experience.
One thing that was hard when we were going up the hill.You kind of had to push yourself forward and petal really hard. riding the seven miles was really hard too .
What i learned was bike riding is too much work . I also learned to keep trying cause hard work pays off !
gabriella.starlightpark
Ride 2: Starlight Park
My favorite part of today when we went to the park . We also saw a group of people in a canoe that got stuck .
The worst part of the trip was I didn't want to go because I was suppose to go on Thursday but CAPPY made me go !
What I learned today was about new places and animals I never knew about .